CG-750 2014 Hot! wholesale price hydro dermabrasion hydra facial machine for sale


hydra facial machine using pumps to add the essence of pure water through the nozzle impact skin at a high speed, Way with rotating friction skin, make the skin cells of aging metamorphism falls off, Let the essence to more easily into skin tissue, self-healing function make the skin rapid regeneration, Create a new organization to replace the aging organizations; At the same time stimulate skin growth layer of oxygen and blood circulation, accelerate the organization development, promote the formation of collagen, elastin, make skin become soft delicate, elastic luster.
This kind of pure physical and mechanical principles, Compared with fruit changes skin by chemical way to get rid of cutin, Have the advantage of temperate does not stimulate the skin, suitable for sensitive skin. By impact size control exfoliating degree of depth, Less irritating, the trouble will not have a wound care after operation, not easy also have pigmentation or redness of the skin. Hydro Dermabrasion Can be used to improve pigmentation of the skin disease, shallow acne scar, age spots, sunburn skin aging after rough and fine lines of the face, also can promote the skin update, immediately after the operation, the skin appears smooth tactility...

Nowadays, most consumers want simple ingredients of cosmetics, incline to natural, With Hydro Dermabrasion System will essence into deep skin, effectively complete physical way of import, safe and effective, without any side effects.
The another big characteristic of Hydro Dermabasion System is applicable to men and women, this is one reason why it is popular. The general cosmetic instrument only accepted by women. But improve skin microcrystalline instrument market also has a lot of men, plus the current male customers patronize the beauty more and more, predictably, water in the skin will become a new hotspot of future beauty industry.


hydra facial machine is mainly for people who has rough skin, blackheads, enlarged pores. The whole treatment generally takes about 25 minutes, 7 to 10 days to receive a treatment, 8 to 10 times as a course of treatment, usually after the third treatment, the skin will get a significant improvement, a post-treatment interval of 1 to 2 months to receive re-treatment, to ensure results.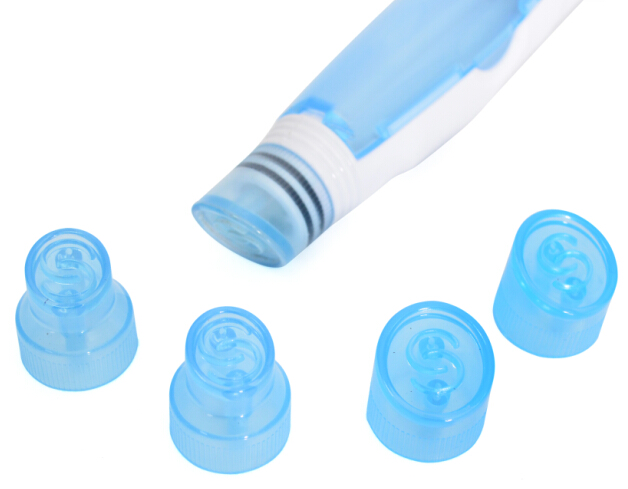 Application:
1. Scar removal: acne scar and scar caused by burn, surgery and laser treatment
2. Wrinkle removal: remove wrinkles around lips, eye area, eyebrows and neck.
3. Skin rejuvenation: remove pigments and freckles; tighten large pores; clean the skin completely, improve the flexibility and tone of the skin.
4. Acne removal: removes acne, comedones and acne scar. Restrain dermatitis.
Treatment effect:
1. Pit 5-10 times the effect of 80% -100 %
2. Large pores 1-2 times the effect of 90%
3. Closed acne 2 times the effect of 100%
4. Seborrheic dermatitis 3-5 times the effect of 100%
5. Rough skin 1-2 times the effect of 100%
6. The effect of fiber lumps 2-3 times 100%
7. Nasolabial folds wrinkles on one's forehead as appropriate , effect of 80% -100 %
8. Age spots , as the case raised the effect of 80% -100%
9. The effect of small wrinkles rosacea as appropriate , effect of 80% -100 %
10. Firming lift 1-10 times the effect of 80% -100 %
11. Pock scars 3-5 times and the effect of 90%
Notes for after use:
1. The regular use of ice compress or living cells or collagen products to do repair and calm treatment.
2. Must do well in prevent sun shine.
3. If you want to makeup please use pure mineral powder, in order to avoid repulsion.
4. Please wash your face with cold water.
5. After the treatment for 10-15 days, please don't wash your face by warm water or touch heat.
6. Due to personal skin condition, vitality and the treatment area with different depth, approximately every 1-3 weeks for another treatment.

Star after Sale Service


| | | |
| --- | --- | --- |
| Your questions | Our service | You must do |
| 1. Worry about the after-sale service | We give one year warranty on non-man-made damage, and we give 5 years maintenance for free | But our hydra facial machine and you should present in our Performa invoice |
| 2. Damage caused by the international transportation | Free on maintenance and changed spare part, parts delivery are free | This is suitable for the delivery by our company (if you arrange the delivery by yourself, it is not including, you should inform us with 3 days after receiving), and you must send the broken parts or hydra facial machine back to us |
| 3. the damage is caused by man | In 5 years, we give free maintenance and repairing; only charge the cost of damaged parts. | Send the broken parts or hydra facial machine back to us. |