Home

>>

Product

>>

3 in 1 elight Yag Laser Tattoo
Product name : 3 in 1 elight Yag Laser Tattoo


---

Model Number : CG-922


---

---

---
Description:
CG-922 3 in 1 elight ipl opt shr rf ND Yag Laser Tattoo removal/hair removal machine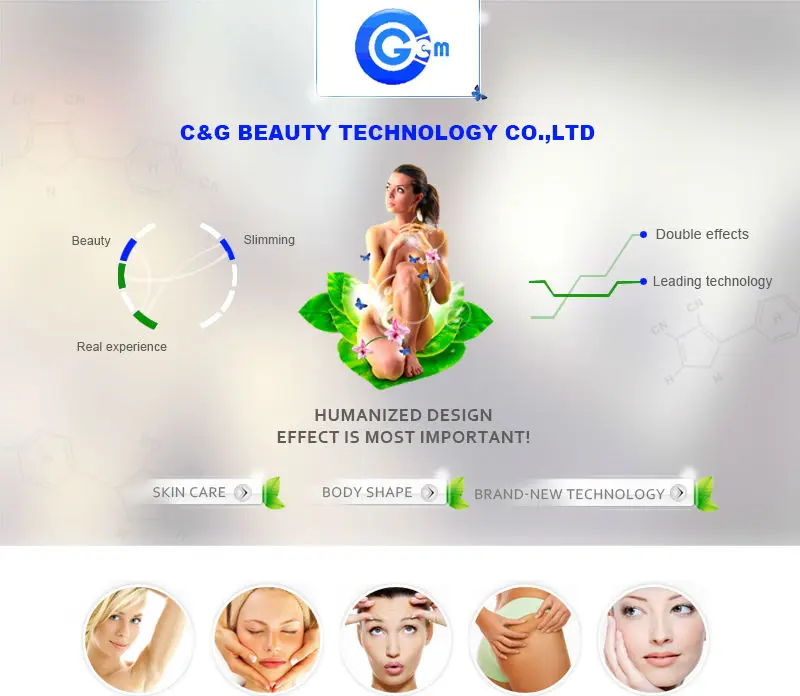 Functions

Specifications

1

IPL machine Light source

OPT SHR /pico laser/RF

2

Spectrum Range

480nm/530nm/640nm/1064nm/1320nm
1-2000MJ adjustable

3

IPL machine Energy Density
1-50 J/Cm2

4

IPL machine Pulse duration

0.1-10ms

5

IPL machine Pulse delay

5-100ms(adjustable)

6

IPL Pulse number

2-15ms(adjustable)

7

First pulse width

1.0-20ms

8

First pulse intermission

3.0-50.0ms

9

Second pulse width

0.5-10ms

10

Second pulse intermission

2.0-50.0ms

11

IPL machine Power

2000W

12

water temperature tank

38 degree

13

Function

Tattoo removal, hair removal, pigment removal, skin lifting.

14

IPL light shot area

15*50mm2

15

Continually shooting timer

1-30s

16

Pulse repetition rate

1-10hz

17

Pulse on

2-15ms

18

IPL photo system

CCD768H*494(V) 410000 pixel

19

IPL Display system

8.4'' TFT LCD display system

20

Safe Protection

Code Lock

21

IPL machine Dimension

59*59*119cm

22

IPL machine Weight

50kg

23

epilation machine hm ipl b2 Power Supply

A

C 220V卤10% 50Hz 10A




AC 110V卤10% 60Hz 10A
Perfect OPT (Optimal Pulse Technology) core technology, using three dimensional technology concept: energy + width + pulse waveform. OPT perfect pulse technology, the word may be relatively unfamiliar to most people, in fact, mainly in the OPT technology hardware and did a lot of improvement, the core is capable of precise control of each pulse, and the energy per pulse cents no attenuation effect on our skin, it is precisely because it also formed a perfect pulse energy, eliminating the high_energy peak E light IPL first pulse_by_pulse energy sub attenuation disadvantages of this technology, which make OPT in the therapeutic effect over the special significance of the above increase, especially in the freckle, hair removal, skin rejuvenation aspects. More Good improve skin texture, reduce the role of pores, skin rejuvenation technology is therefore a real sense, more important is the safety of the treatment is greatly improved, to avoid the kinds of IPL treatment often appears past skin burns, etc. side effect. The real issue is to make the whole pulse energy output steady uniform, all intelligent control software, set pulsed light skin rejuvenation, pigmented lesions, vascular therapy in one, once OPT therapeutic effect equivalent to 2_3 times the conventional art therapy. Sapphire cooling technology, greatly improving the safety and effectiveness of treatment. This is the fourth generation of IPL technology through new breakthroughs. OPT square-wave technology that is perfectly controllable intense pulsed light technology, is the latest generation of pulse technology.
1. IPL+OPT+NDYAG laser in one
2. Two operation screens mean that you can do the treatment of hair removal and tattoo removal at the same time for two persons,more efficient.
3. Multifunction OPT laser machine , using the latest optical technology, combined with the OPT beauty systems,RF beauty systems and ND Yag Laser therapy system.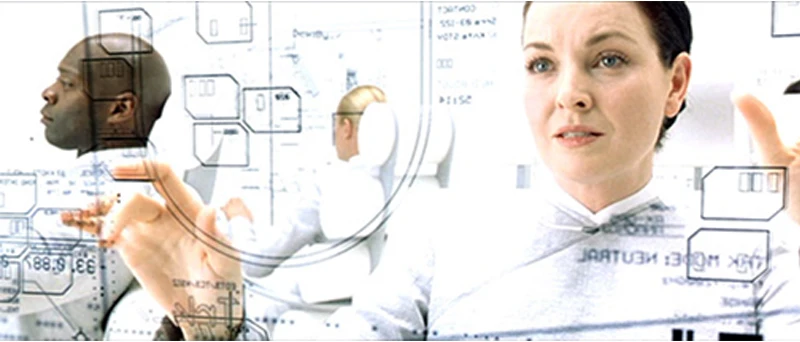 1. Advantage
Using repetition frequency of 10Hz, it is 3~5 times the speed of conventional laser hair removal, laser hair removal system freezing can easily glide hair removal site.

The freezing point painless hair removal system characteristics.

The freezing hair removal system capsules per square meter maximum 10J requires only hair removal can be achieved.
2.Friendly operation
3.Convenient and safe
Techniques: OPT+Yag Laser

(Safety is the most important!)
4. Universal beauty assistant
The world鈥檚 most powerful skin care equipment that is multi-position design, which is suitable for skin care, including skin around eyes, face and the whole body. (High quality, inner and outside inspection before delivery)
5.Exquisite design
Aiming at female group, adopting the liniest international design and combining with ergonomics, we design exquisite beauty equipment with simple and decent profile. (Fashionable, decent and exquisite)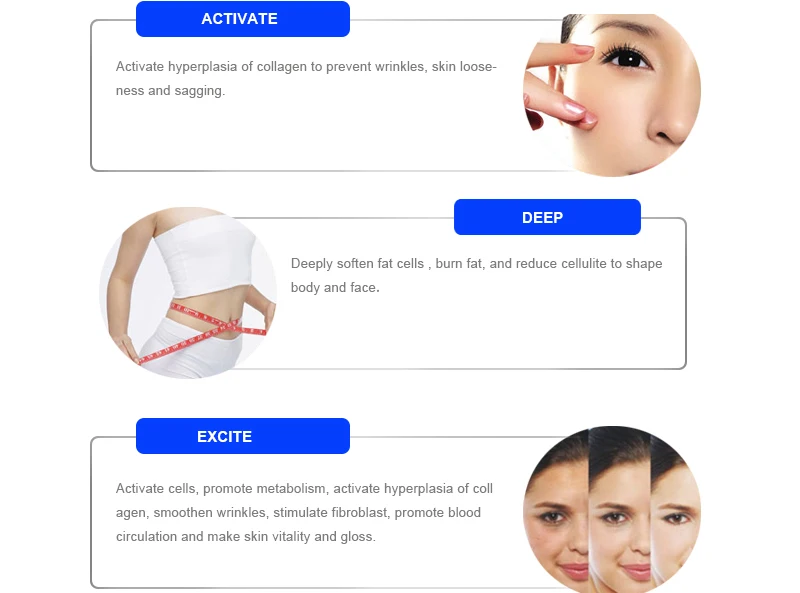 APPLICATION AREAS AND EFFECT
Permanent hair removal

All kinds of spots removal, freckle removal

Acne therapy

Vascular therapy

Skin whitening, skin tightening, skin lift, skin rejuvenation, wrinkle removal.6. Skin tightening, improving s

kin elasticity and glossiness

Shrink large pores, face lifting, body shaping

Removing the pigment skin pathological changes, the pigmentation caused by color pigment mixture, Pore remove,Face lift.

All colors tattoo removal, eyebrow line/ eye line/ lip line pigments removal.

Removing the corium spots, the melasma, freckle, mole, nevus of Ota ,brown blue nevus,junctional nvvu

s,etc.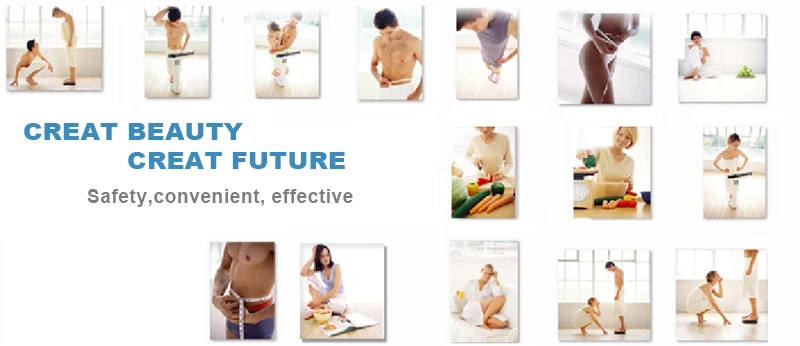 Offering you a comfortable way to achieve inch loss and body contouring with no pain, no needles and no down time.
Specialize in research development, design, production, sales and after sale service for skin care, oxygen facial machine, slimming beauty equipment.

Advanced technology:Design, e-technology development, software and hardware debugging,

assembly, testing and packaging.

Integrated enterprise, a truly one-stop production, make your choice without any worry.
Copyright 漏 2009-2012 Guangzhou C&G Beauty Technology Co.,Ltd page are Copyright
Add:2nd Floor,NO.1.huangjinwei industry, baiyun district guangzhou china
Tel:+086-20-22077290 E-mail:info@cgem168.com